GPLS Goes Live on YouTube
---
---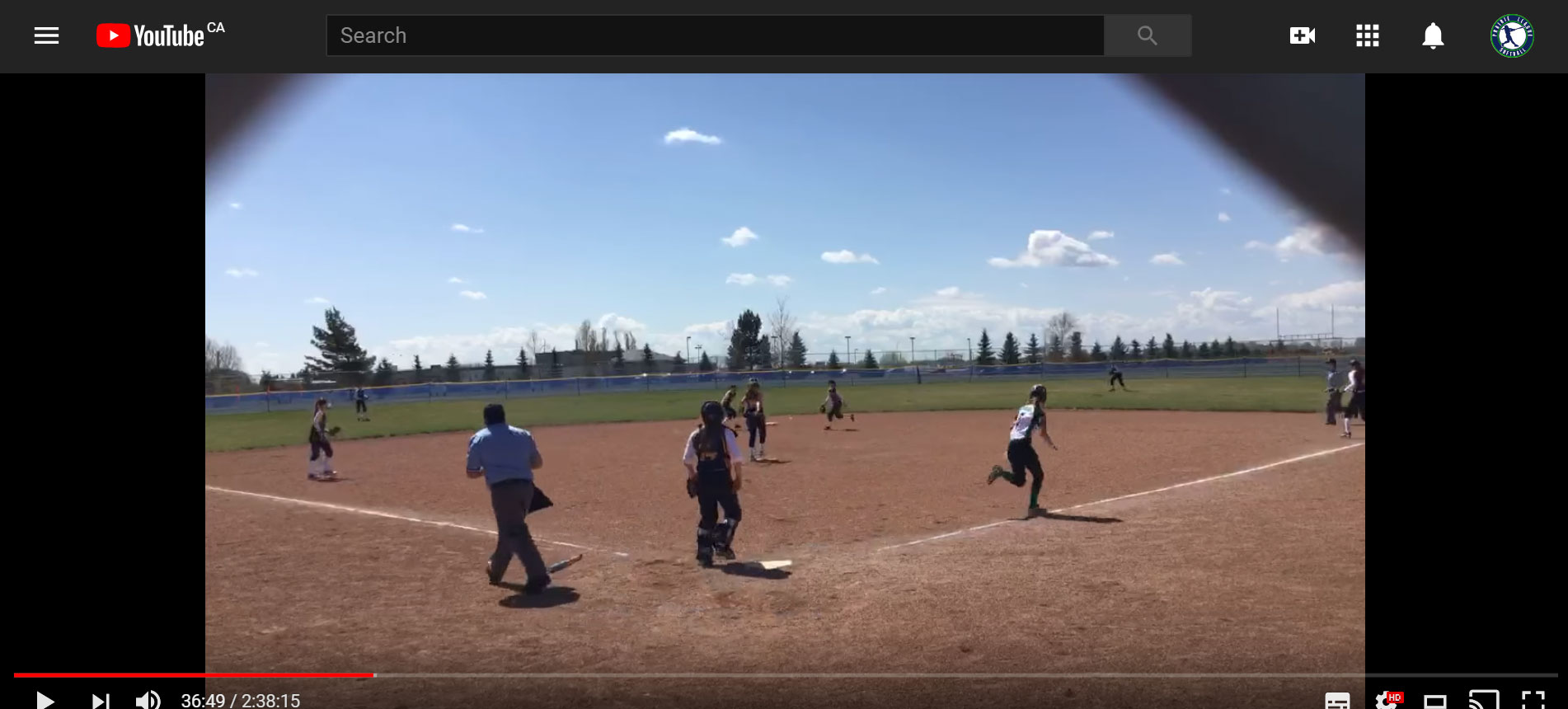 ---
By Andrew Brethauer () / GPLS.ca | 4:58 AM
GPLS Goes Live on YouTube
Girls Prairie League Softball returned for the start of the 2018 season last weekend, as the largest gathering of teams took place in Stony Plain and Calahoo in league history. Both the A Division and B Division were in action in the same place, making for an exciting weekend of softball, as the weather was perfect and allowed 170 games to be played between the two cities.
Opening weekend also saw the first live streamed Regular Season game on Friday on the league's YouTube channel, as the St. Albert Angels took on Sherwood Park Storm 02. It was the first of many games the league looks to live stream over the course of the season, as more games will be broadcast on YouTube for family and friends not in attendance.
Live streaming is part of the league's new digital content initiative, which also includes the Prairie League Podcast, as the GPLS continues to look for new and innovative ways to grow the sport of softball in Alberta and Saskatchewan, and bring more attention to the players, teams and organizations that make up the GPLS.
"We are excited by our initial live stream viewership," said GPLS Chairman Brett Harvie. "We plan to expand it as the season goes, especially with the All-Star Games and playoffs. It's another way for us to connect our league with a larger audience, which will help in the continued growth of the league and, more importantly, the sport."
Live streams will also be available to view after the game is complete, just be accessing the Prairie League Softball YouTube channel. As of Tuesday night, nearly 200 people had watched the live stream of Friday's game, and plans in the future include to stream the All-Star Games during the All-Star Weekend, games from the upcoming Pink Sox Weekend, and championship games from both the B Division and A Division.
The Prairie League Podcast, hosted by Andrew Brethauer and Kiera Lyons, appears every other Thursday on the YouTube channel and SoundCloud channel, while links are also available on all social media platforms and on the league website for past episodes.
This year, the GPLS has over 100 teams between the two divisions and guest teams, making it the largest number of teams the league has ever had in its history.
If you have an interesting softball story to share, please email a.brethauer@gpls.ca