Countdown To 2018 Season Is On
---
---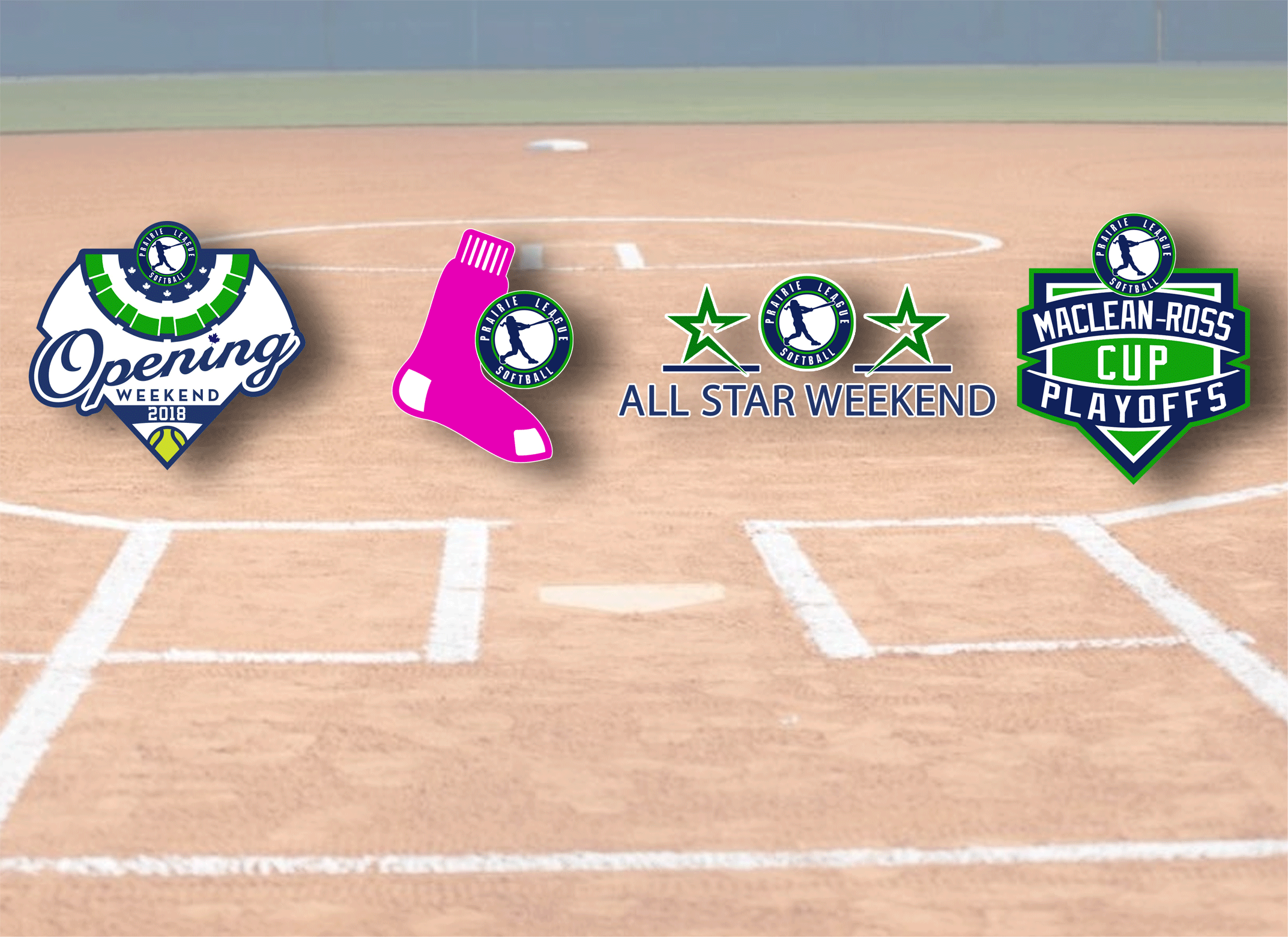 ---
By Andrew Brethauer () / GPLS.ca | 9:36 AM
Countdown To 2018 Season Is On
With just a little under two months away from Opening Day in Prairie League Softball, teams around both provinces are eagerly awaiting the snow to finally melt and for spring to truly come so they can get out on the diamonds and start playing again.
As announced earlier this year, Opening Weekend will take place May 11-13 in Edmonton for both Division A and B, bringing the entire league together for the first time ever at one facility, as never before has both divisions opened at the same facility.
Along with Edmonton, St. Albert will host two Pink Sox weekends, one for the West A Division on May 25-27, and the B Division on June 1-3, while Lloydminster will host the East Pink Sox weekend on May 18-20. Prince Albert will play host for the All-Star weekend, and Sherwood Park will be the home of the A Division Championships this year, while Unity, Sask. will be the hosting for the third year in a row, as they host the B Division Championships.
The GPLS has reduced their hosting cities from eight to six for the upcoming year to try and streamline the cities hosting, making travel arrangements easier for teams. It also includes some hosting agreements, such as with Lloydminster and Prince Albert, who will rotate as hosts of the Pink Sox East and All-Star Weekend for the next four years, as Lloydminster will host the All-Star Weekend in 2019, and 2021, well Prince Albert will host this year and in 2020.
"We'll know year after year rather than reinventing the wheel," said Bruce Vance, GPLS vice-chairman. "You look how far the GPLS is, it goes from Prince Albert, Sask. to Calgary, Alta., and lots of points in between. You want to try and centralize as much as we can. It will be good to get some consistency."
It's also important for Vance the GPLS that they return to southern Alberta, as teams from Calgary and Red Deer have been league members since the beginning, and the league wants to make sure they are getting a hosting weekend as early as next season.
"They have been members since day one," said Vance. "It didn't work this year, unfortunately, but hopefully we get back down there sometime soon. Next year we hope. Travelling is part of the game, but we want to make sure to get back there."
Other important dates include Alberta provinces, which for the U12A, U14A, U16A and U19A will be in Calgary this year from July 6-8, while U12B and U14B will be in Sherwood Park the same weekend, and U16B will be Calahoo.
The Canadian Championships will be in August, as U14 girl's will run August 15-19 in Montreal, U16 girl's will be in Winnipeg at the same time, and the U19 girl's will be in Surrey, B.C., from August 6-12.