Team Canada Select 2 Former GPLS Standouts
---
---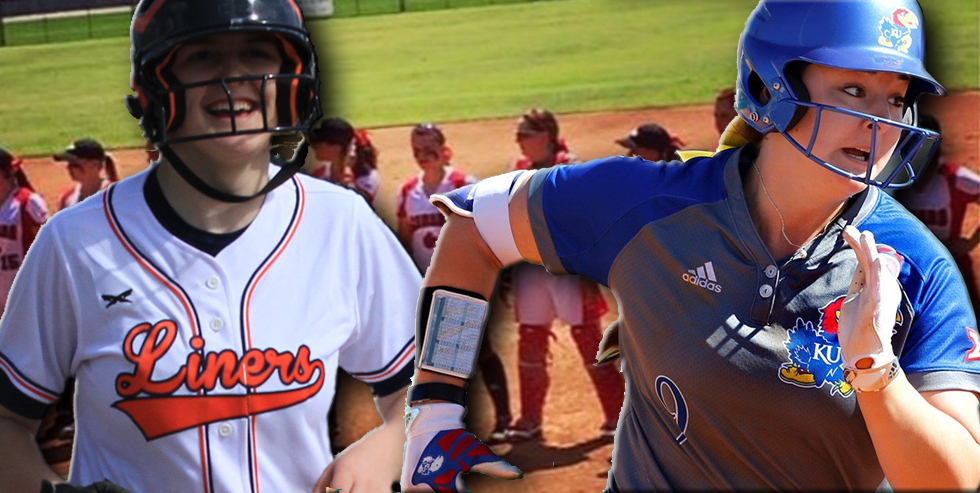 ---
By Andrew Brethauer () / GPLS.ca | 1:11 PM
Team Canada Select 2 Former GPLS Standouts
Two former GPLS Standouts will be wearing the Maple Leaf this summer as they compete for the Canadian Women's Junior National Softball Team. Becki Monaghan is hoping her second time around with Team Canada will allow her to enjoy the experience more than the first time.
Monaghan, who made the team back in 2015 as well, has already put on the Team Canada jersey and represented her country, helping Canada earn a gold medal at the Open Fastpitch International Championships in Vancouver. Along with the team's trip to Oklahoma for the World Champion tournament, she got to experience the nervousness of representing her country, playing softball against culturally diverse teams and working with some of the best coaches in the country.
So for her second go-around, it's all about living the experience without the weight of pressure and nerves on her back.
"This time, I want to enjoy the experience as much as I can," said Monaghan. "Not that I didn't last time, but just to enjoy it with no nerves taking over, no feeling I have to prove myself, but just go out there to have fun and do it with some great people."
Monaghan, who played for Rivercity as part of their U21 Provincial Championship team, just completed her first year at the Univeristy of Kansas as part of the Jayhawks softball program. She made 47 starts in 48 games for the Jayhawks, and earned the highest batting average amongst the freshman players with a .261.
Looking back on her first time playing for Team Canada, it was a great experience not only on the field, where she played some of her best softball against the world's best teams, but also off the field, as she learned quickly that she was a role model for the younger players at the Canada Cup, who looked up to her the same way she looks up to the older members of Canada's Senior National Team.
"It's just amazing to have Canada across your chest," said Monaghan. "You walk by and you have so many young girls who are nine-year-old girls looking up to you, the same way you used to look up to so many people you used to watch. It's really neat to be that age and to be able to inspire younger kids when you're not a professional player and 30 years old and at the top of the game. But you're able to represent your country, which is pretty amazing."
And while the 19-year-old catcher will make her second appearance, for Cassie Matlock, a member of the U18 Lloydminster Liners, it will be her first time, as she made the Junior National Team as well, although, her road to the team was a little more rocky than most.
While catching during the third day of tryouts, a foul tipped ball traveling at high speeds hit her in the mask, giving her a concussion. Medical staff ruled her out for the rest of the selection camp, however, despite having only three days to highlight her talents, Matlock was selected for the team.
"It wasn't exactly what I wanted it to be, as I got a concussion there, but it was a great experience … to play with all the talent and really see what the best of the best looks like," said Matlock.
Unlike Monaghan, Matlock has never put on the Team Canada jersey, an experience she is unquestionably excited for, fulfilling a dream of representing her country on the softball field. But beyond just playing for Canada, the 17-year-old is looking at the experience from a developmental side, as she will get to not only play with some of the best in the country, but also work with top calibre coaches.
For Matlock her efforts and commitment to making the national team came with a price as she not only will miss provincial championships this weekend with her U18 Liners team, but she also had to miss her own High School graduation to attend the final, invite-only, tryout.
"I'm really excited to work with all the coaches and really get to learn a lot," said Matlock. "They have tons of knowledge, so I'm excited to better myself as a player. Also, to spend time with everyone there and to be able to create a lot of fun memories and meet a lot of people."
Matlock will play for Lindsey Wilson College next season, a school in Kentucky that plays out of the Mid-South Conference in the National Association of Intercollegiate Athletics Div. 1.
While she is a little nervous to play for Canada, she is more excited to play the best players in the world, as the Junior Team will start at the Canada Cup from July 8-16, before heading to Clearwater, Florida from July 24-30 for the WBSC Junior Women's World Championship.
"I want to play for the senior national team, so this is a good start," said Matlock. "This is a stepping stone for me to be able to play on one of those teams."
If you have an interesting softball story to share, please email a.brethauer@gpls.ca